Looking for an Islamorada Sandbar Boat Tour?
Get ready for an unforgettable experience with Forever Young Charter Company, right here in sunny Islamorada, Florida! Have you ever wondered what it's like to spend a day exploring sandbars and beaches, feeling the warm tropical sun on your skin, and laughing with loved ones as the cool ocean waters gently lap at your feet? Well, that's exactly the kind of adventure we offer.
As part of the Forever Young family, we'll ensure your sandbar and beach tours are filled with fun, relaxation, and plenty of beautiful sights. Whether you're new to the Florida Keys or a seasoned visitor, our expert team is here to guide you every step of the way. We're not just offering tours; we're creating memories that will last a lifetime. Let's dive into this adventure together!
Pricing Information for Our Sandbar and Beach Tours
Looking for an unforgettable sandbar and beach tour that won't break the bank? At Forever Young, we've got you covered. Our tours are competitively priced, ensuring you get the most bang for your buck. Check out our website or give our office a ring for detailed pricing info. We're all about creating incredible adventures that are accessible to everyone, and our clear, upfront pricing reflects that commitment.
Snorkeling and Cruises: Up to six guests. Private boat, captain, snorkeling equipment, refreshments included. Snorkeling guide available for an additional charge.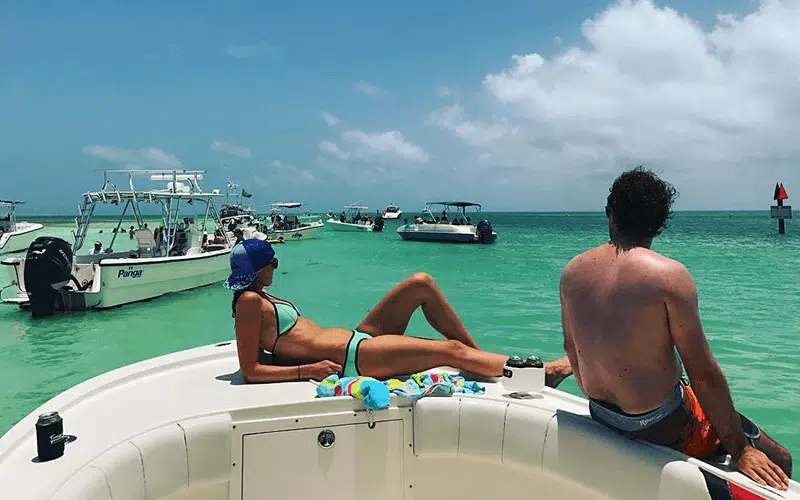 For detailed pricing and custom trip information, please contact us directly at 1-305-680-8879.
Choosing Forever Young for Your Unforgettable Sandbar Tour
Why choose Forever Young for your next sandbar tour? The answer is simple: we craft experiences that are as unique as you are. We don't believe in one-size-fits-all tours. Instead, we tailor each sandbar and beach tour to meet your individual preferences. At the helm of our operations is our dedicated and knowledgeable owner, Tony Young, who leads a team committed to delivering unforgettable aquatic adventures.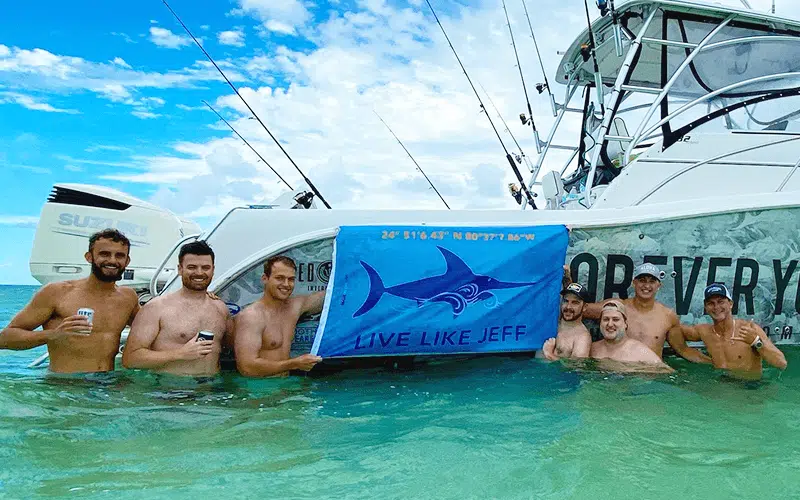 At Forever Young, we offer a diverse array of marine activities, from spearfishing and fishing to scuba diving and snorkeling charters. We even offer private lionfish hunting trips for those looking for something different. And it's not just about what we offer; it's also about how we do it. We don't see ourselves as just a charter company; we see ourselves as your partners in adventure. Our goal? To transform your sandbar tour from a day at sea into a meticulously planned, rewarding adventure that you'll remember for a lifetime.
Tailored Tours for Unique Experiences
At Forever Young, we understand that everyone's idea of the perfect beach and sandbar tour is different. That's why we make it a point to tailor our tours to meet your unique preferences. Whether you're an adventure-seeker looking to engage in spearfishing or a nature lover wanting to explore the underwater world through snorkeling, we've got you covered.
Experienced and Passionate Crew
One of the major factors that sets us apart from other charter companies is our crew. Under the leadership of Tony Young, our team is composed of experienced and passionate individuals who are not just experts in their field, but are also passionate about providing the best experience to our guests. They are here to guide you, help you, and ensure your trip is as safe as it is exciting.
A Wide Range of Aquatic Adventures
Beyond the sandbar and beach tours, Forever Young offers a plethora of aquatic adventures. From fishing and spearfishing trips to scuba diving and snorkeling charters, our range of offerings caters to a variety of interests. Looking for something unique? Try our private lionfish hunting trips. Our mission is to offer diverse experiences that leave you with unforgettable memories.
Discover Amazing Sandbar and Beach Locations in Islamorada, FL
If you're dreaming of exploring captivating sandbars and beaches, then Islamorada in the Florida Keys is the place to be. The Keys are sprinkled with countless alluring beach spots, each one offering something unique and captivating. Imagine spending a day lazing on the serene sands of Anne's Beach, or exploring the scenic Sandbar off Whale Harbor. Or how about a trip to the peaceful and secluded Indian Key Historic State Park? Each location offers its own slice of tropical paradise, waiting for you to discover.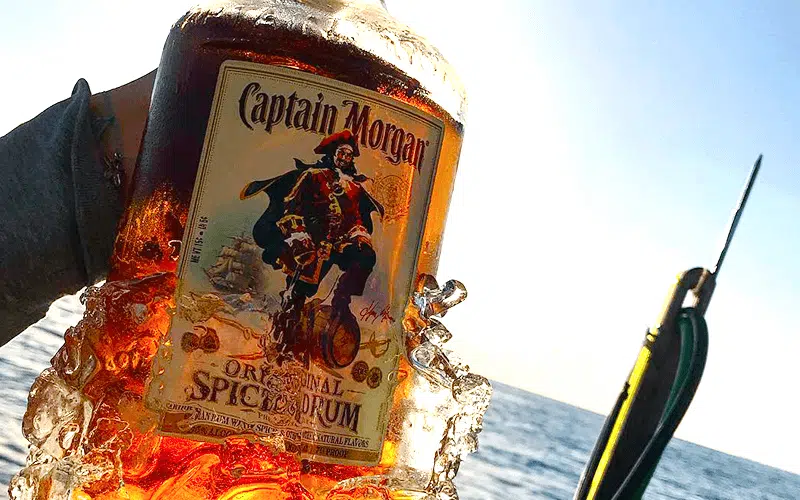 That's where Forever Young comes in. Our sandbar and beach tours are designed to help you uncover these fantastic locations in Islamorada. We're here to help you experience these breathtaking landscapes up close, not just from a distance. With us, it's not just about seeing these stunning locations; it's about immersing yourself in them. It's about creating those unforgettable memories that come from truly experiencing the shimmering coastlines of the Florida Keys.
Anne's Beach: Serenity Meets Scenery
If peace and quiet is what you seek, then Anne's Beach is a must-visit. With its serene ambience and scenic beauty, this location is the perfect spot to unwind and soak in the Florida sun. Whether you want to dip your toes in the water or just relax on the beach, Anne's Beach provides a tranquil escape.
The Sandbar off Whale Harbor: A Picture-Perfect Spot
The Sandbar off Whale Harbor is another top pick for visitors. Offering a unique mix of stunning views and abundant marine life, this spot is nothing short of picture-perfect. Whether you're looking to snorkel or just want to bask in the natural beauty around, the Sandbar off Whale Harbor will not disappoint.
Indian Key Historic State Park: A Secluded Haven
For those who seek a more secluded and peaceful spot, the Indian Key Historic State Park is an excellent choice. Steeped in history and natural beauty, this park offers a tranquil escape from the hustle and bustle. It's the perfect spot to enjoy a quiet picnic or to simply take in the stunning views of the surrounding area.
Hear From Our Delighted Sandbar Tour Guests
Don't just rely on what we have to say - check out the experiences of our happy guests! They've personally experienced the thrill of our sandbar and beach tours, snorkeling among vibrant coral reefs, and the peaceful serenity of our sunset cruises. Their words are the real insights into the adventures that await you when you book a tour with Forever Young.
GUEST REVIEW
Can't say enough great things about Tony (owner) and Forever Young Charter. We did a half day, free dive spearfishing trip and Tony took us to some great spots, provided great instruction and is one heck of an easy guy to get along with. Along with the spearfishing instruction, he had a lot of facts about the Keys and surrounding areas as well as the wildlife. I highly recommend booking with Forever Young and they'll be my only choice when visiting the Keys.
GUEST REVIEW
Captain Tony and Jeff were great! They put us right on the fish, were very helpful and accommodating for me (beginner) and they were super cool guys!
GUEST REVIEW
Tony is the best! Had a blast!
Answers to Frequently Asked Questions About Sandbar and Beach Tours
If you're scratching your head wondering what to pack for a sandbar tour, or pondering over the best time to visit Islamorada, FL, you've come to the right place. Our FAQ section is your one-stop resource, answering your most pressing questions about sandbar and beach tours. We're here to help you plan your trip down to the last detail and ensure you're fully prepared for a truly unforgettable adventure.
What Are the Sandbar and Beach Tours Offered by Forever Young?
At Forever Young, our sandbar and beach tours are the epitome of relaxation and fun. We provide experiences like kicking back at the Islamorada Sandbar, where we spend the afternoon relaxing on the sandbar with refreshing drinks, good music, and great friends. We also offer quiet, secluded beach tours where you can enjoy a relaxing picnic and take in the beautiful scenery of the Florida Keys.
How Safe Are the Sandbar and Beach Tours?
Safety is a top priority at Forever Young. All our tours are guided by highly trained crews and equipped with state-of-the-art safety equipment, including life vests, flotation devices, and first aid kits.
What Are the Popular Sandbar and Beach Locations Near Islamorada?
Some popular locations include Anne's Beach, the Sandbar off Whale Harbor, and the secluded Indian Key Historic State Park.
What Should I Bring on a Sandbar Tour?
We recommend bringing sunscreen, a hat, swimwear, a towel, and your camera for capturing memories.
What's the Best Time to Visit the Sandbars and Beaches?
While the Florida Keys offer great weather year-round, the best time to visit for water activities is typically between April and June when the water is calm and clear.
Does Forever Young Offer Private Sandbar and Beach Charters?
Yes, we offer private charters for a more personalized experience.
What Is Included in a Sandbar Charter Tour?
The tour includes professional guides, safety equipment, complimentary refreshments, and of course, an unforgettable adventure.
Do I Need Any Special Skills or Experience for the Tours?
No, our tours cater to both beginners and experienced adventurers. Our guides provide the necessary instructions for activities like snorkeling.
Are Children Allowed on the Tours?
Yes, our tours are family-friendly. However, we recommend children be comfortable with water activities for their safety and enjoyment.
What Happens in Case of Bad Weather?
If the weather conditions are unsafe, we will reschedule the tour to ensure the safety and enjoyment of our guests.
What's Included in Our Sandbar Charter Tours
When you embark on a sandbar charter tour with us at Forever Young, we ensure you have everything you need for a perfect day on the shimmering Florida waters. We don't just offer a tour - we offer an experience. That's why our packages come with professional guides who know these waters like the back of their hand. They're not just your guides; they're your hosts, sharing stories and insights that enrich your experience.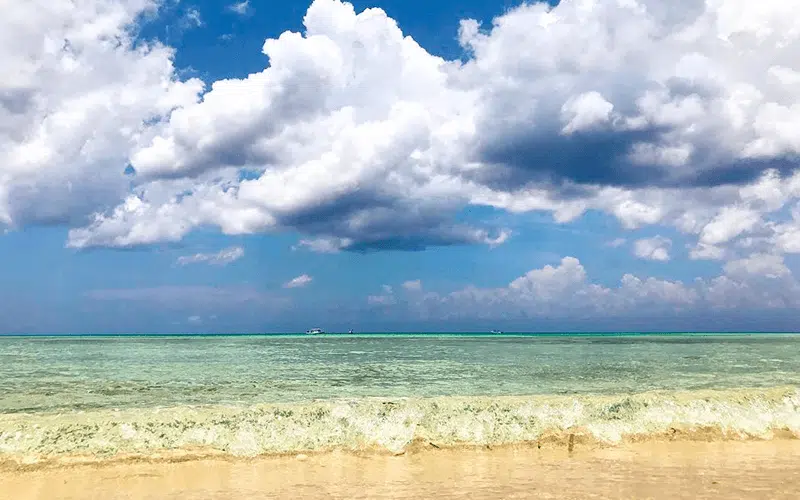 But there's more. We also take care of all safety equipment, so you can embrace the adventure with peace of mind. And because we know how essential refreshments are when you're out having fun, we've got those covered too. But here's the cherry on top - if you're seeking an even more personalized experience, we offer private charters. Now, that's what we call a well-rounded day of adventure and relaxation.
Designed for Your Comfort and Satisfaction
Here at Forever Young, we are all about creating an experience that is as carefree as it is exciting. Our sandbar charter tours are meticulously planned, ensuring you don't have to worry about a thing. From the moment you step on board, your only job is to create unforgettable memories. So, gear up to immerse yourself in the captivating beauty of the Florida Keys and let us take care of the rest.
Committed to Offering a Comprehensive Experience
Our commitment to you extends beyond simply providing a tour. We aim to offer a comprehensive experience, filled with laughter, fun, and some truly unforgettable moments. So, whether you're spotting fascinating marine life, diving into azure waters, or just basking under the Floridian sun, know that we are constantly working to make your adventure the highlight of your trip.
Get Set for an Epic Sandbar and Beach Tour Around the Florida Keys!
Hey there, are you ready to make some incredible memories? That's what our sandbar and beach tours are all about. Here at Forever Young, we've designed experiences that combine relaxation, fun, and a hefty dose of adventure. Imagine this: one moment, you're dipping your toes into crystal clear waters, the next you're building the perfect sandcastle on a pristine white beach, and then you're off snorkeling, surrounded by colorful tropical fish.
But we're not done just yet! Picture a luxury charter boat, the sun on your back, a cool drink in your hand, and a horizon that seems to go on forever. That's the kind of day we have in store for you. We're talking about more than just a trip around the Florida Keys; we're offering an experience that will leave you with stories to tell and memories to cherish.
From the moment you step onto one of our charters, your adventure begins. With Forever Young, every journey unfolds around the scenic sandbars and beach landscapes of the Florida Keys. It's not just about the destination; it's about the journey, the people you'll meet, and the things you'll discover along the way. So what are you waiting for? Jump aboard and let's make some waves!
What Makes Islamorada, FL the Perfect Spot for a Sandbar Tour?
If you're in search of a place that encapsulates all the beauty and excitement the Florida Keys have to offer, then look no further than Islamorada. Picture sun-drenched beaches, sparkling turquoise waters, and a fascinating array of local wildlife. That's Islamorada for you – a tropical paradise that delivers unbeatable sandbar tours. It's not just a village of islands in the heart of the Florida Keys; it's a place that captures hearts and creates lifelong memories.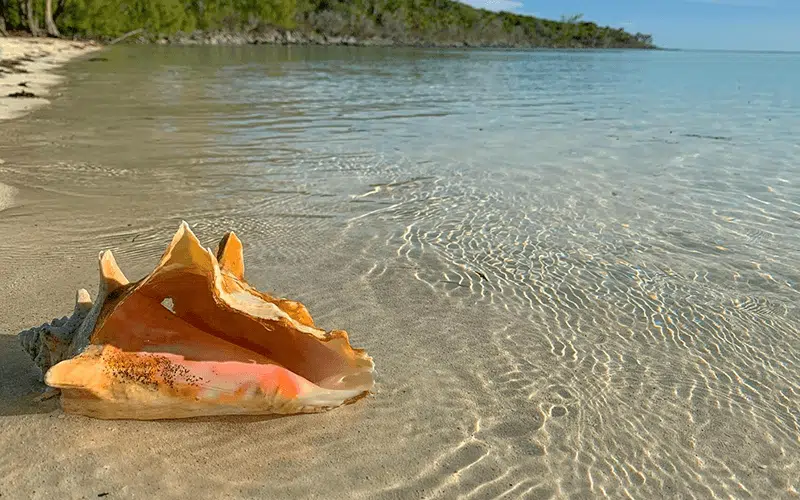 What sets Islamorada apart is its unique blend of natural beauty and rich history. Here, every sandbar and beach tour is an invitation to discover something new. Whether it's a secret spot only the locals know about, an exciting water sport you've never tried before, or a piece of local history that brings the islands' past to life, there's always something to discover in Islamorada.
But there's more to Islamorada than its postcard-perfect landscapes. It's the unique marine ecosystem, the diverse aquatic life, and the inviting warm waters of the Gulf of Mexico and the Atlantic Ocean that make it stand out. Each visit reveals a new side of its beauty, making every sandbar tour a unique experience.
Experience Unforgettable Adventures
Islamorada isn't just a destination; it's an adventure waiting to happen. It's the kind of place where you can take it easy on a scenic beach one moment, then try your hand at spearfishing the next. Or maybe you'd like to go for a sunset cruise? There's always something exciting happening here, and we can't wait to share it with you!
Delve into a World of Aquatic Wonders
If you're as fascinated by the underwater world as we are, you're in for a treat. From colorful reefs teeming with life to the mysterious allure of spearfishing, Islamorada offers a myriad of aquatic experiences that will leave you in awe. So grab your snorkeling gear and let's dive in – the wonders of Islamorada are waiting to be discovered!
Why Hire a Charter Company for Your Sandbar Tour in Islamorada, FL?
So, why should you consider booking a charter company for your sandbar tour in Islamorada, FL? Well, for starters, it ensures an organized and safe experience, taking the stress out of planning and letting you focus on soaking up the sun and fun. But that's not all. When you book with an experienced charter company like Forever Young, you also gain access to parts of the marine world that only the locals know about. It's about giving you a sandbar tour that's not just exciting, but also enlightening and truly unique.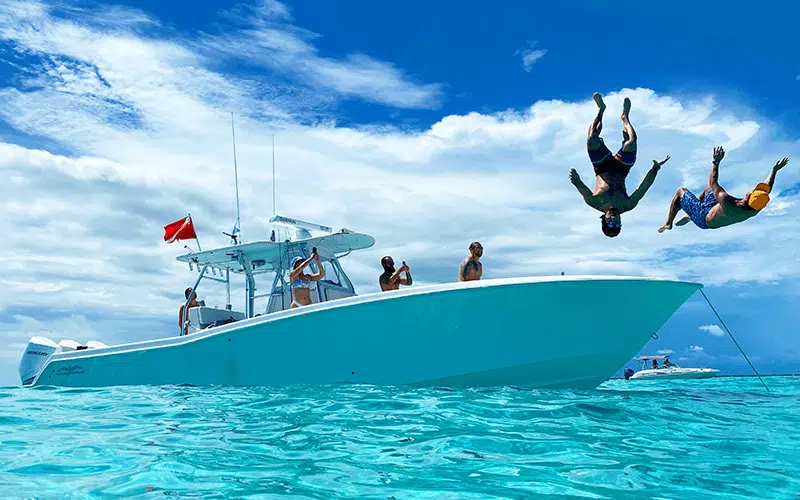 Plus, there's the added advantage of having an experienced crew by your side. With their extensive local knowledge and top-grade safety equipment, our team at Forever Young ensures your sandbar tour is brimming with memorable moments. Whether it's encountering a vibrant coral reef, spotting a majestic sea turtle, or visiting a secluded sandbar, our crew is ready to make your tour unforgettable.
Benefit from Local Knowledge
One of the major advantages of booking with a charter company is the wealth of local knowledge you'll have access to. Our team at Forever Young has spent years exploring the waters around Islamorada, and we can't wait to share our favorite spots and hidden gems with you. Whether you're interested in wildlife, history, or just finding the perfect beach, our local knowledge can enhance your tour and make it truly one-of-a-kind.
Enjoy a Hassle-Free Adventure
When you book a sandbar tour with a charter company, you're not just booking a trip; you're booking a hassle-free adventure. At Forever Young, we take care of all the details, from safety equipment to navigating the best routes, leaving you free to relax and enjoy the ride. With us, you can sit back, soak up the sun, and let us do the work. Your job? Simply enjoy the view!
Experience Unbeatable Safety and Service
Safety and service are our top priorities at Forever Young. Our experienced crew, equipped with top-grade safety gear, is always ready to ensure your sandbar tour is safe and enjoyable. Plus, with our commitment to providing unbeatable service, you can be sure that your tour with us will be nothing short of spectacular. We believe in going the extra mile to ensure our guests have the best possible experience. After all, your adventure is our passion!
A Variety of Sandbar and Beach Tours for Everyone
At Forever Young, we know that every traveler is different, and that's why we offer a wide array of sandbar and beach tours. Whether you're an adrenaline junkie looking for an action-packed day or someone seeking a peaceful retreat in the middle of nature, we've got the perfect tour lined up for you. Our offerings range from guided snorkeling trips where you can explore the colorful underwater world, to serene sunset cruises that allow you to witness the breathtaking beauty of a Florida Keys sundown.
We also offer exciting lionfish hunting expeditions for those of you looking for something a bit more adventurous. And if you're seeking a more exclusive experience, we've got you covered with our private charters. In essence, we believe in personalizing our tours to suit your unique interests. With us, you don't just get a typical tour; you get a curated journey that lets you experience the best of what the Florida Keys has to offer, just the way you like it.
Discover the Underwater World with Guided Snorkeling Trips
If exploring the rich marine life of the Florida Keys is on your bucket list, then our guided snorkeling trips are just the thing for you. Get up close and personal with colorful tropical fish, stunning coral formations, and a diverse range of underwater species. With our expert guides leading the way, you'll be in safe hands as you immerse yourself in this captivating underwater world.
Experience Serenity with Our Sunset Cruises
Looking for something a bit more relaxing? Why not join us on one of our sunset cruises. As you sail along the calm waters of the Florida Keys, you'll be treated to a stunning display of colors as the sun sets, casting a warm glow on everything around. It's the perfect way to end a day in paradise.
Our Commitment to Safety During Your Sandbar Tour
At Forever Young, safety isn't just a word; it's the foundation of all our sandbar and beach tours. We understand that an adventure is only fun when it's safe, and that's why we've made it our priority to provide the highest level of safety for all our guests. Our seasoned crew has undergone rigorous training in emergency procedures, so they're well-prepared to handle any situation. Moreover, we ensure that our charters are equipped with the latest safety gear, including life vests, flotation devices, and first aid kits. With these measures in place, you can focus on having a great time, knowing you're in capable hands.
In addition to our trained crew and top-notch safety equipment, we are committed to maintaining the highest safety standards throughout our operations. This includes conducting thorough equipment checks before every trip and providing comprehensive safety briefings to our guests. Our goal is not only to provide an exciting sandbar tour but to also ensure that every aspect of your journey with us is as safe as it is memorable.
Meticulous Safety Checks Before Every Adventure
Before you step aboard one of our charters, we go through a meticulous safety check. Every piece of equipment, from the engines to the safety gear, is thoroughly inspected to ensure it's in optimal condition. We believe in leaving nothing to chance when it comes to your safety, so rest assured that we have everything covered before we set sail.
Comprehensive Safety Briefings: Knowledge is Power
A key part of our safety protocol is ensuring our guests are well-informed. That's why we provide comprehensive safety briefings before every tour. These briefings cover everything from how to use the safety equipment to what to do in case of an emergency. We believe that knowledge is power, and arming you with this information is just another way we prioritize your safety on our tours.
It's Time to Plan Your Islamorada Sandbar Adventure
Think you're ready to embark on a thrilling sandbar adventure amidst the awe-inspiring landscapes of Islamorada, Florida? I bet you are! After all, who wouldn't want to dive into the crystal clear waters or bask under the warm Floridian sun? And the best part, Forever Young Charter Company is here to make it happen. Let us craft an unforgettable sandbar and beach tour for you - one that you'll be talking about for years to come.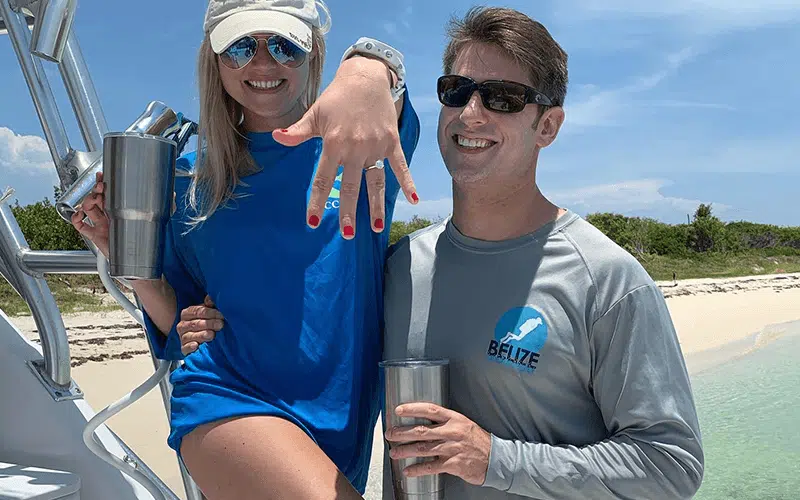 To book your adventure, it's as easy as picking up your phone and dialing 1-305-680-8879. We can't wait to welcome you aboard for an extraordinary journey in the captivating Florida Keys.
Adventure is Just a Click or Call Away
So, what are you waiting for? Your next adventure in the beautiful sandbars and beaches of Islamorada is just a call or click away. With Forever Young Charter Company, you can rest assured that you'll experience the very best of the Florida Keys. We are here to help you create those unforgettable memories and immerse you in the natural beauty of our beloved Islamorada. Get ready to dive deep into aquatic wonders and soak in the Florida sun. Remember, your unforgettable sandbar adventure is just around the corner. Let's get you booked today!